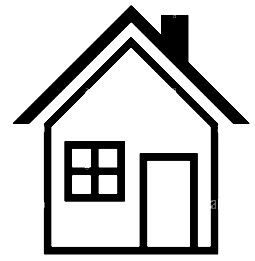 Updates on actions agreed at meeting on 8th June
1. Hedges blocking footpath towards the bottom of Newtons Lane – Part of the hedge has been cut back, but concerns have been raised that the hedge from the end house on Newtons Lane to the first entrance of the site has not been cut – Avant Homes to investigate this.
UPDATE: due to be cut at the beginning of August.
2. Construction Traffic – further concerns have been raised with regards to construction traffic including:
Lorries gaining access to the site prior to 8am
Number of Lorries and frequency currently exceeding the agreed amount per hour / per day.
Lack of respect from the drivers, including the speed being driven down Newtons Lane, regularly mounting the pavement and blocking of resident's driveways
Materials being carried by the lorries are not being covered.
UPDATE: Avant Homes confirmed that Jakto are the principal contractor for the site. They have implemented a change to the site access time to 8.30am, so that if any lorries arrive early, (i.e. 8am), will not be in breach of the Construction Management Plan / Traffic Management Plan.
ACTIONS: Avant Homes to continue to reiterate the operational hours, the direction that all construction traffic must use, to all contractors and HGV drivers. If any lorries gain access to the site before 8am, drive through Awsworth or do not adhere to any aspects of Traffic Management Plan, each incident identified to be reported to Avant Homes immediately, so that they can take action.
3. Avant Homes will also investigate all the concerns raised above
AS ABOVE.
4. Awsworth Parish Council has a speed gun as part of their Community Speed Watch Scheme. They will contact the police to see if they are able to use the gun to establish what speed the lorries are going along Newtons Lane
UPDATE: Ongoing
5. Road Cleaning – Whilst ground works commence, Newtons Lane is cleaned regularly in accordance with Avant's Construction Management Plan. A sweeping schedule is not specified. They say that they endeavour to maintain a clean environment with as little disruption as possible and aim to clean the main access road twice weekly but ultimately, this will occur when required, depending on conditions and can vary. If there are any concerns regarding this, they ask to be notified through the relevant Parish Council and will endeavour to react as soon as possible, within reason.
UPDATE: Avant Homes have confirmed that they have requested that ideally the road to be cleaned daily, if appropriate. Cossall Parish Council confirmed that they haven't received any further complaints.
6. Concerns have been raised over the amount of dust around the site, especially Newtons Lane, The Glebe, and Barlow Drive North. Avant Homes confirmed that there is a Water Wagon and will ensure that this is used at the Barlow Drive North end of the site. A request that a wheel wash is made available on site has been made.
UPDATE: Due to lots of rain this hasn't been an issue, but Avant Homes have been reiterating to the Contractor.
7. Hedges along the boundaries on Barlow Drive North have currently been left, except for the last bungalow on Barlow Drive North (Chesterman end) – Avant to confirm why.
UPDATE: Avant Homes have confirmed that there is no particular reason for this and that further hedge trimming will need to take place when working nearer BDN end of the site.
8. Silt Run Off – Following reports of silt running from the site into the canal, Avant Homes have confirmed that a silt fence and bund has been installed on the boundary, which will both reduce the volume and remove silt run off from site. Concerns have been raised that the canal is still very murky. Avant to look at this.
UPDATE: Avant Homes has confirmed that the Environmental Agency has visited the site a few times and has also visited the canal. Avant Homes stated that initially they disturbed the natural land, but this should now not be causing an issue in the canal. Avant have identified a damaged highway drain which needs to be investigated. Avant Homes have updated their Surface Water Management Plan, which will be a working document.
ACTIONS: If Avant Homes receives a report from the Environmental Agency with regards to the site and / or canal they will forward to the Liaison Group.
9. Water / Slurry on to Bypass – there have been reports of water / slurry on the west side of Shilo Way, about a third of the way from Park Hill to Newtons Lane. Avant Homes to investigate this. 
UPDATE: this is no longer an issue.
10. The View – reports that grout is coming up through the roots of trees in the garden of The View. Avant to investigate this.
UPDATE: Avant Homes believes that this has been resolved and that they are in constant dialogue with the resident.
11. Insufficient health and safety measures regarding the hole dug on Newtons Lane – no lighting and the barriers didn't surround the hole. Avant homes were asked to ensure this wouldn't happen again.
UPDATE: Avant Homes apologised for this and confirmed that the work was undertaken by a utility company over a weekend. The issue has been fed back to the Utility Company.
12. Mice were reported to be seen at the rear of some gardens at the end of Newtons Lane. Avant Homes will investigate.
UPDATE: Avant Homes confirmed that this is an issue when land is disturbed as the mice start looking for new homes. If the issue continues there is a potential for Avant to provide traps.
Concerns / issues raised between 8th June and 5th July 2023
Concerns from Cossall residents since the last meeting are –
Lorries still arriving just after 7am. and being let straight onto the site – Response above.
The hedge that is blocking the pavement still not being cut back – Response above.
Lack of signage on Newtons Lane about the uneven pavement with a sign only pointing in one direction – Cossall have requested that more signage is installed – Avant to look in to this.
Poor condition of the canal's water – Response above
The fast speed of construction lorries travelling down Newtons Lane – APC to speak to the Police to see if they can use speed gun to establish the speed of the lorries.
Residents request a meeting with Avant Homes as they do not feel that anything is happening to address their very valid concerns – Avant Homes confirmed that they wouldn't meet with the residents as the Liaison Group has been created to raise all concerns and issues with Avant Homes. Cossall Parish Council feels that Avant Homes are not taking action regarding the residents' concerns. Avant responded by stating that they are working with the Liaison Group and following up as many actions as possible and want to continue a good working relationship.
Concerns from Awsworth residents since the last meeting are –
Number of lorries driving through Awsworth instead of using Shilo Way – Response above
Poor condition of the canal's water – Response above.