Cossall Parish Council organised a free CPR course with information on the use of defibrillators in the Old School Room on Friday 31st January, which was well attended by local parishioners. The defibrillator in Cossall is situated in the old phone box on Church Lane.
---
We recognised that due to the heavy traffic through the village, the amount of horse riders in the countryside around us and the increasing age of our population, that there is a greater than normal risk of any one of us encountering an emergency. The talk has given all who attended a much enhanced level of confidence that we will be able to cope with what could happen to any one of us at any moment.
This talk and demonstration was given by Paul Moore from Notts Save a Life. Notts Save a Life have been providing friendly first aid training to a wide range of customers throughout Nottingham and beyond for over twenty years. They are a small team of enthusiastic trainers with a genuine interest in the courses and skills they teach, which came over in Paul's clearly understandable and enthusiastic presentation.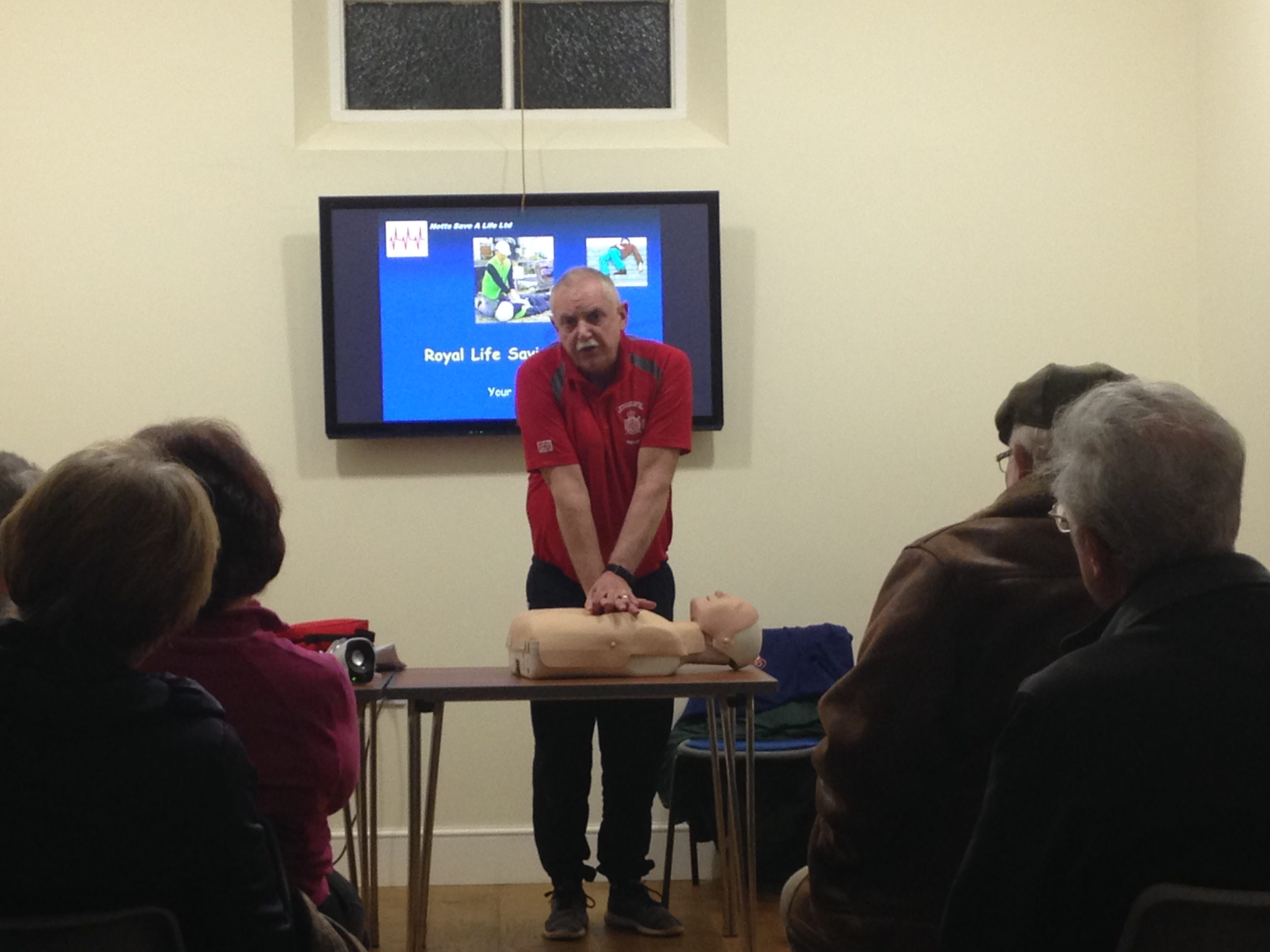 As well as basic life saving skills for heart attack victims and others who have stopped breathing, there was also information on skills required to deal successfully with someone choking.
The money paid went to a local charity that Paul works with – Royal Life Saving Society UK, that teaches life saving skills in water to children, amongst other safety skills.